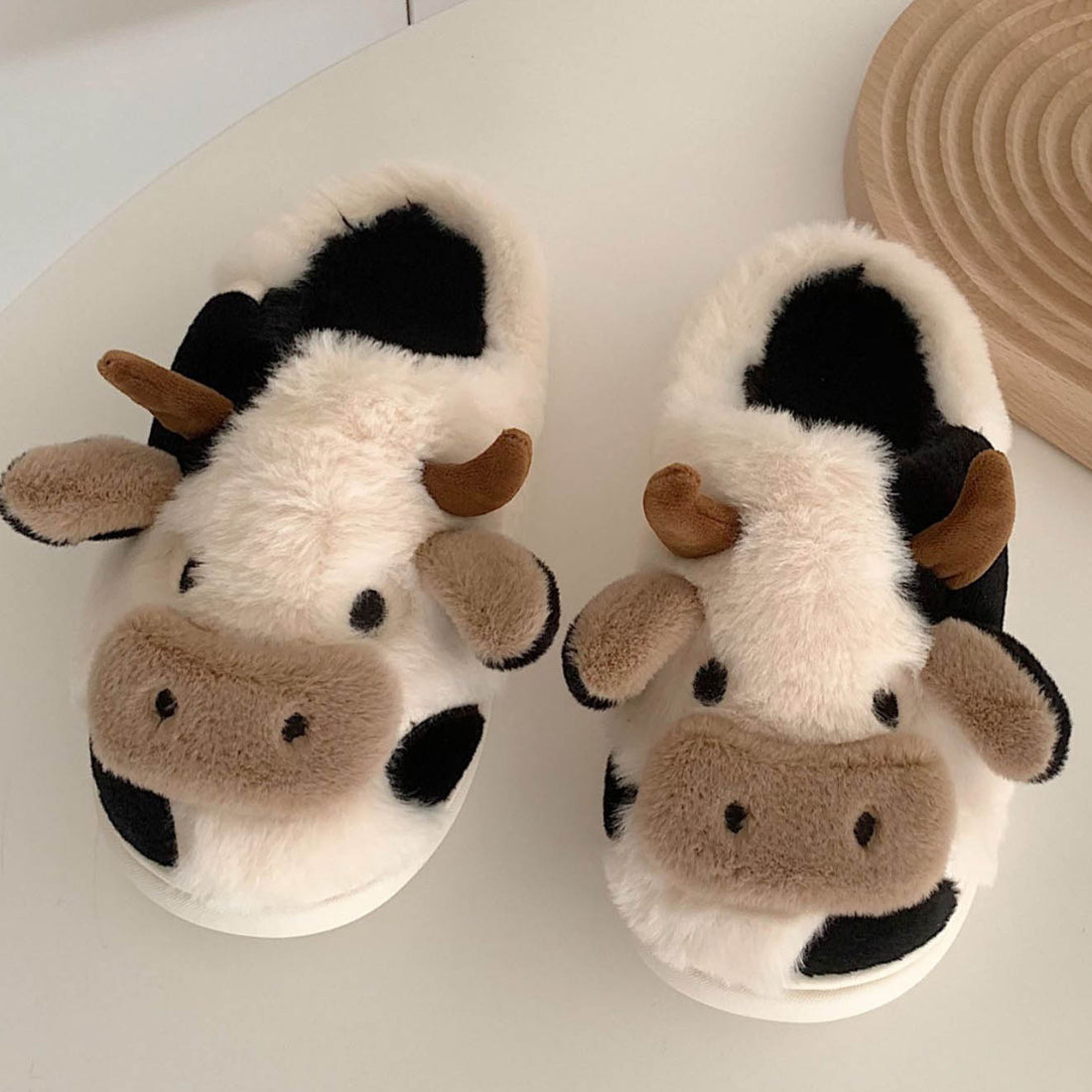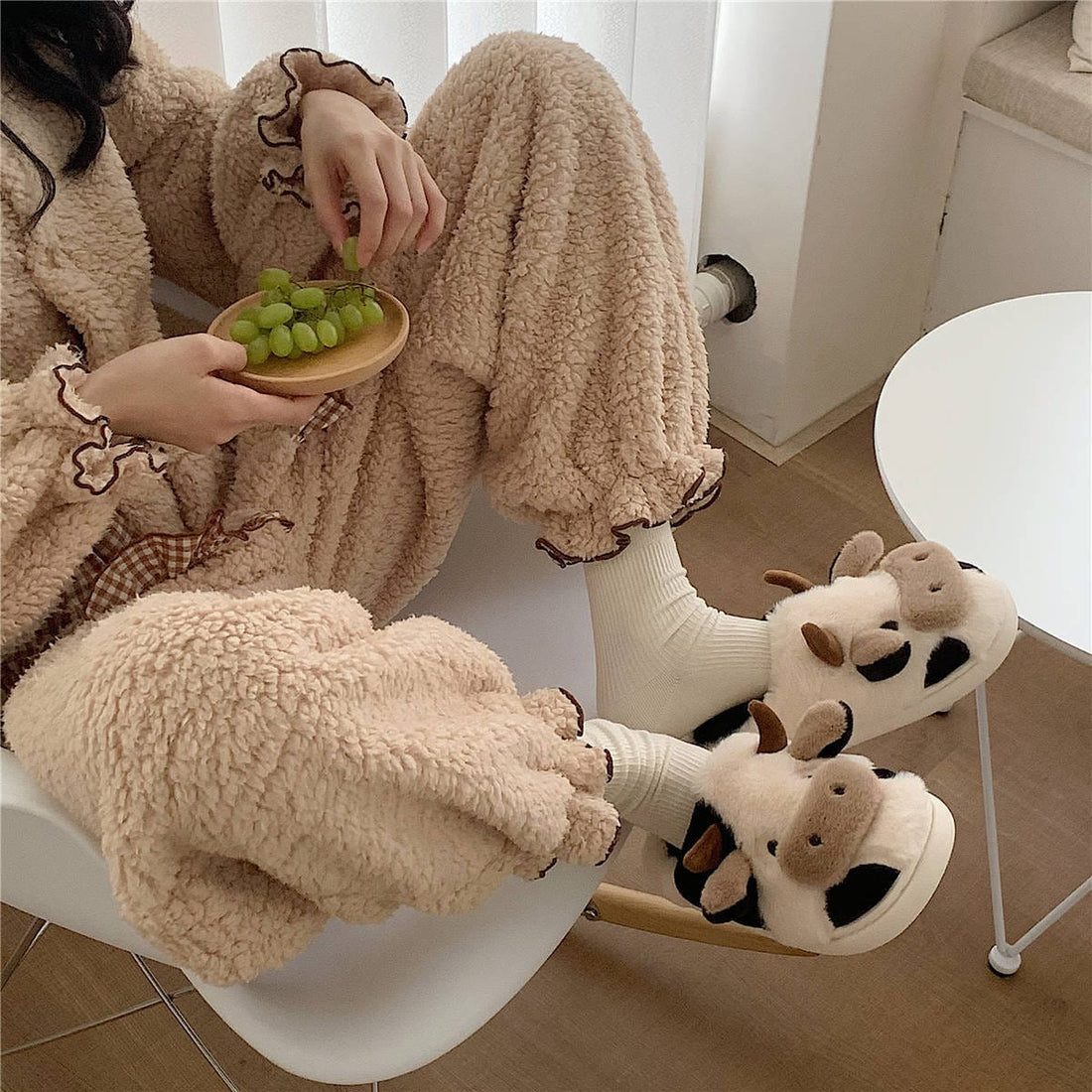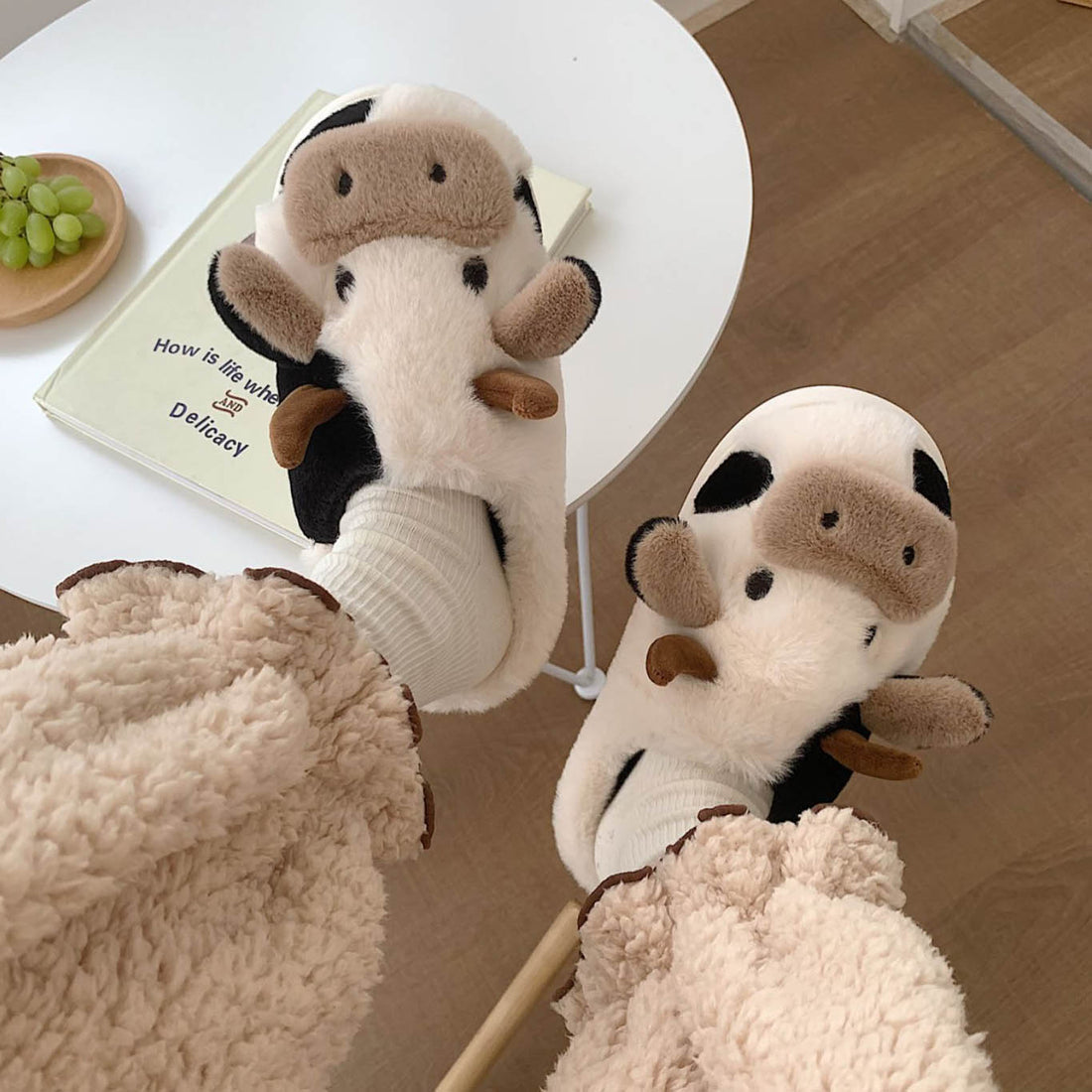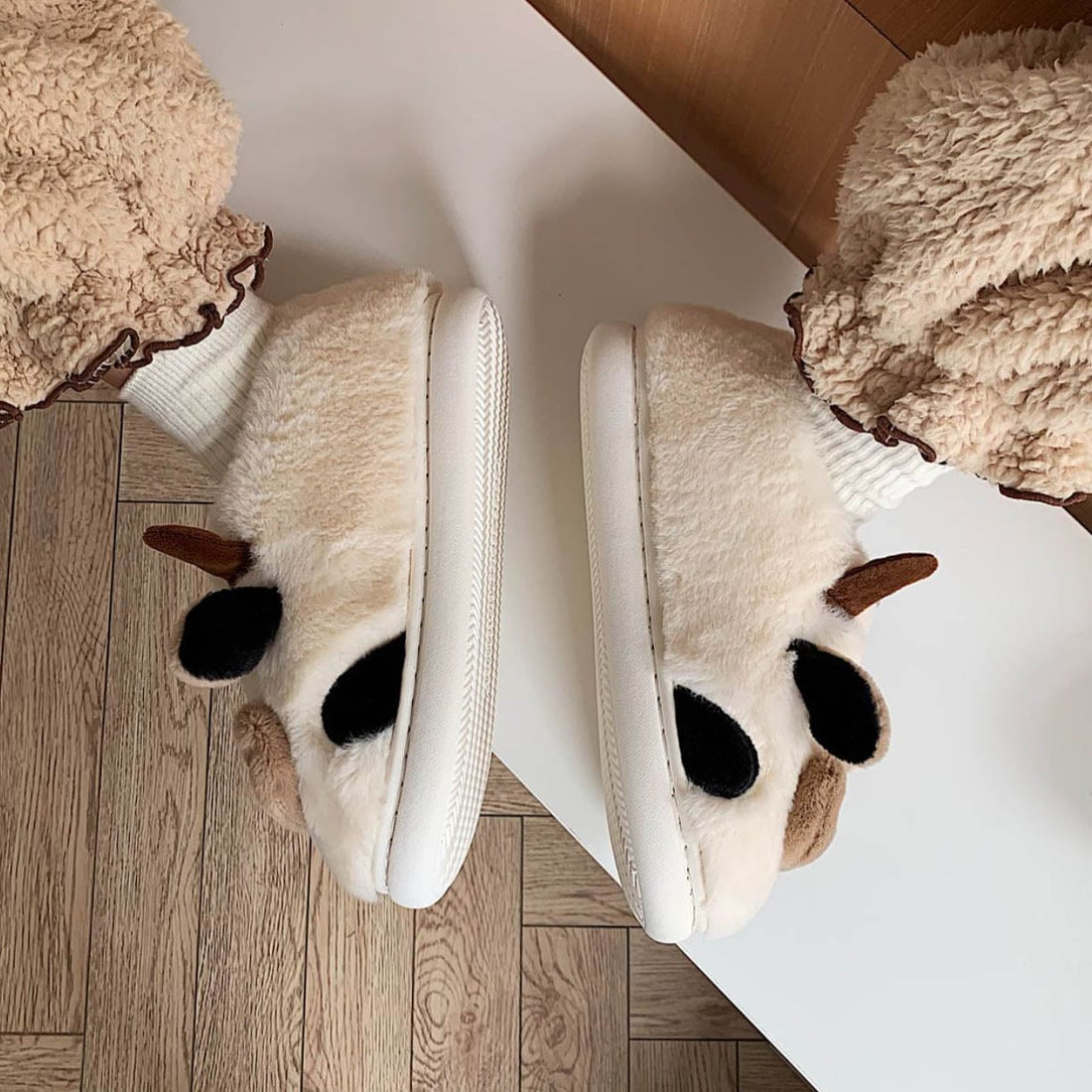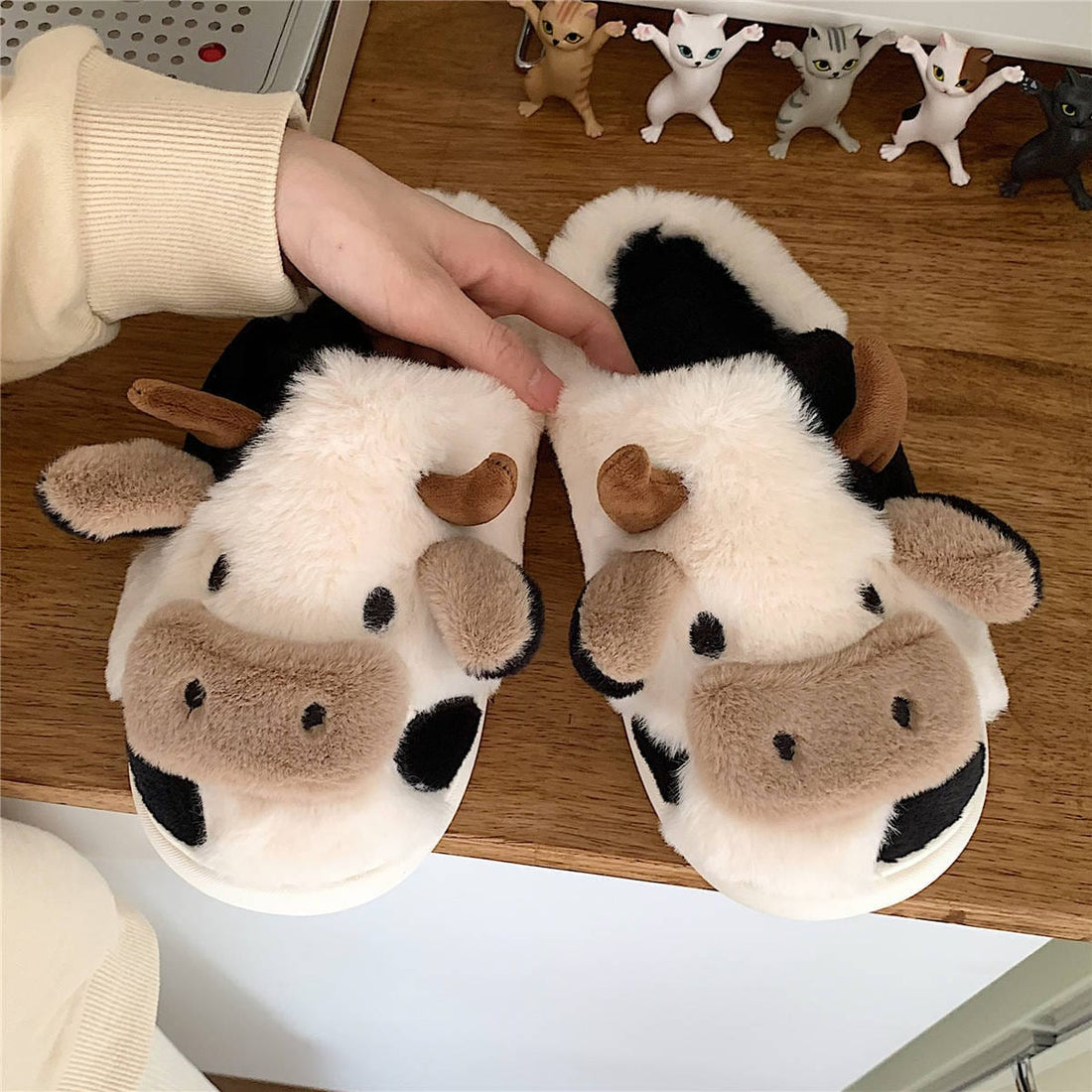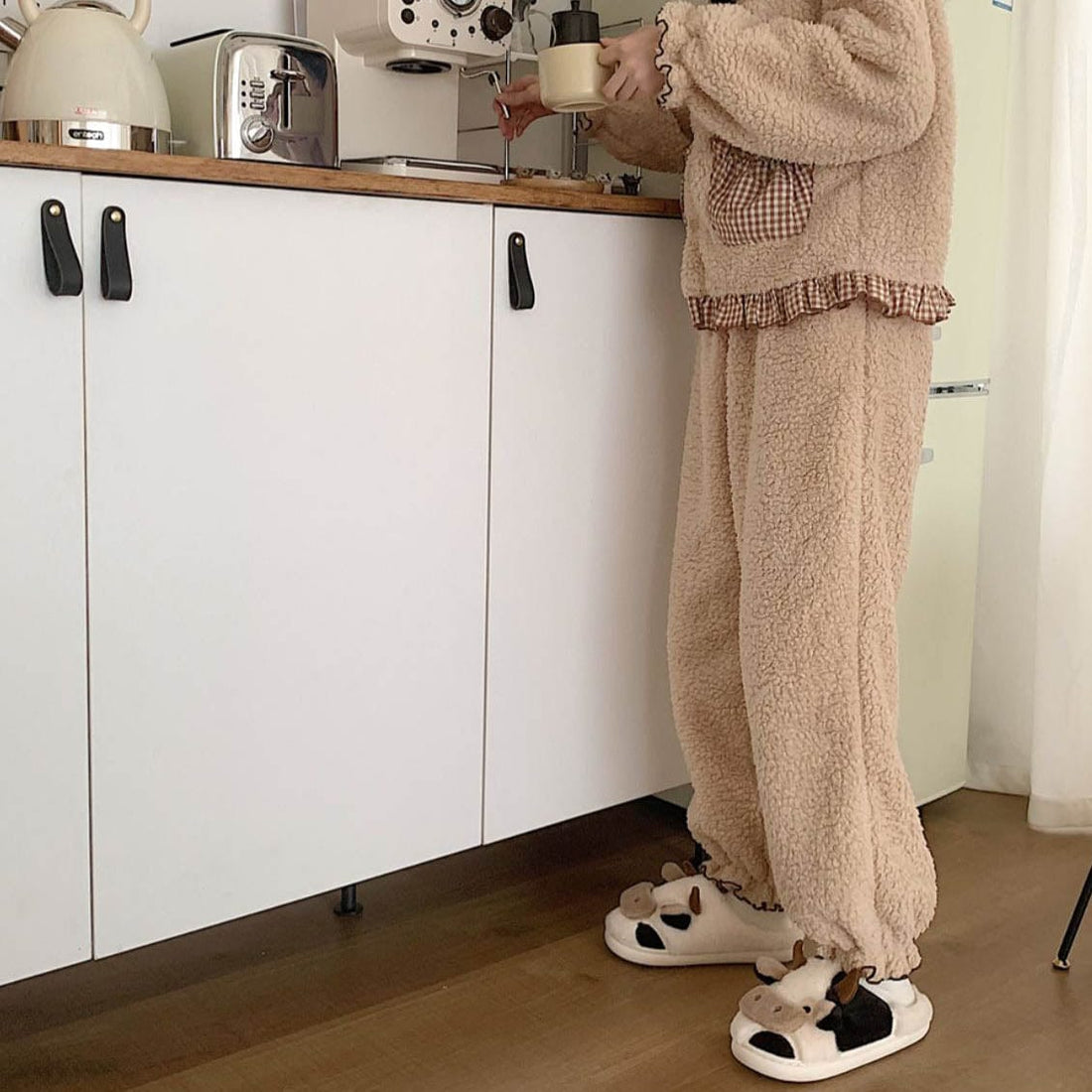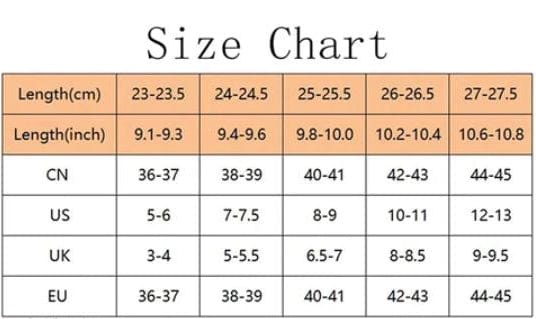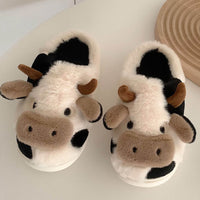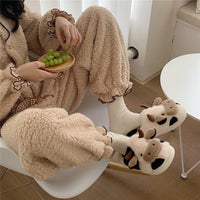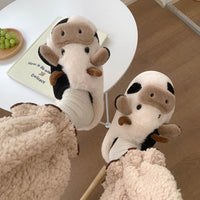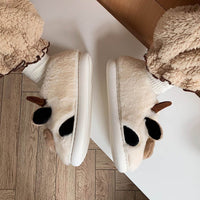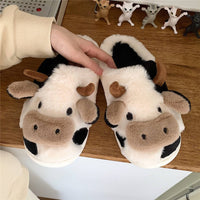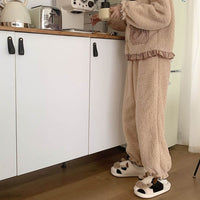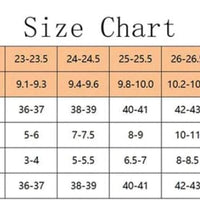 Comfort and cuteness combined!
Designed in the US, these cheerful cows will keep your feet warm and comfy, whether you're frolicking around a field or simply enjoying some milk and cookies. Your friends and family will want some too…and pretty soon you'll have a herd! Moooooooooo!
Adopt Your Cow Slides!
Black and white fur, floppy ears, warm brown eyes, pink details, and horns capture the look of a classic Holstein cow. These furry animal slippers feature velvet lining, pillow plush uppers, super soft fur, foam footbeds and grippers with non-slip soles.
Cushioned 4cm sole
By maximizing the thickness of our soles, we provide a more comfortable stride than your typical skateboard.
Premium EVA Construction
Our slippers are made with a premium EVA + plush combination to provide maximum durability and comfort. Once you put on our slippers, you will immediately feel the softness and warmth in every step.
About foot wrapping and non-foot wrapping
The full package foot is warmer, you can also choose not to wrap the foot
Please note: The cute cow slippers are sized correctly and we recommend ordering your true size.
As of today, the cute cow slippers are currently in stock. However, due to increased social media attention, they are selling very fast and we estimate they will be out of stock soon. Please click the Buy Now button at the top of the page before we sell out.
Currently, we ship within Australia, United States of America, Canada, Japan, New Zealand, Singapore, South Korea, Hong Kong, China, Indonesia, Philippines, Macau, Taiwan, Thailand, Saudi Arabia, United Arab Emirates, Qatar, Mexico, Argentina, Colombia, Peru and countries within the European Union.
Delivery Time: Processing Time (about 3-5 business days) + Shipping Time (about 7 - 12 business days)We are growing rapidly and will add other countries soon. Please subscribe to our newsletter if you would like to receive updates.
Free shipping on orders over $49
$4.99 shipping on orders under $49
*DUE TO COVID SHIPPING TIMES WILL BE DELAYED*
Q: How long will I receive my order?
A: Usually it will take 3-5 days to process after you placed your order. And it will take 8-15 business days to deliver. 

Q: Will I get an email confirmation with my order details?
A: Yes! We will send you an email including your order serial number as soon as your order is placed.

Q: Can I cancel my order?
A: If you request an order cancellation before we ship out the product, we will FULLY refund your payment. However, if you request an order cancellation after we ship out the product, we WILL NOT approve your request unless the product contains defects or damages. We will also need digital proofs (pictures or short videos) to initiate your return & exchange process. 

Q: How do I start a return or exchange process?
Step 1: E-mail us contact@novafit.co with your order number and name with the subject name - [Refund Request]. Please attach appropriate Digital proofs (pictures or short videos) and wait for our approval. We will ONLY accept your request regarding quality related issues.  
Step 2: We will send you an E-mail confirmation once your request is approved. We will also specify the returning address and contacts in this email for you to return your product. Please note that you will need to cover the shipping fee when you send out the item. 
Step 3: Ship your item back to us. Remember to send us an e-mail including your Original Order Number for reference purpose. 
Step 4: After we approve your request, we will send you an Confirmation E-mail and initiate your FULL refund. Normally it will take 5-7 business days to arrive at your bank account. Additionally, we will offer you a 15% off discount code as a sincere apology. 
Q: What payment methods are accepted?
A: We accept all major credit cards from any country including:
Visa, Mastercard, American Express, Dankort, Discover, Cirrus and more.

Q: Are there any additional fees I have to pay?
A: No handling/processing fees are ever charged.
Q: My order won't go through, help!
A: Please contact us contact@novafit.co immediately for the fastest support. Make sure that the billing address you entered matches that of your credit card.
Q: Oops - I put the wrong shipping address!
A: If you need to update your address, select the contact us tab and send us a message and within 24 hours of placing your order and we can change it for you.