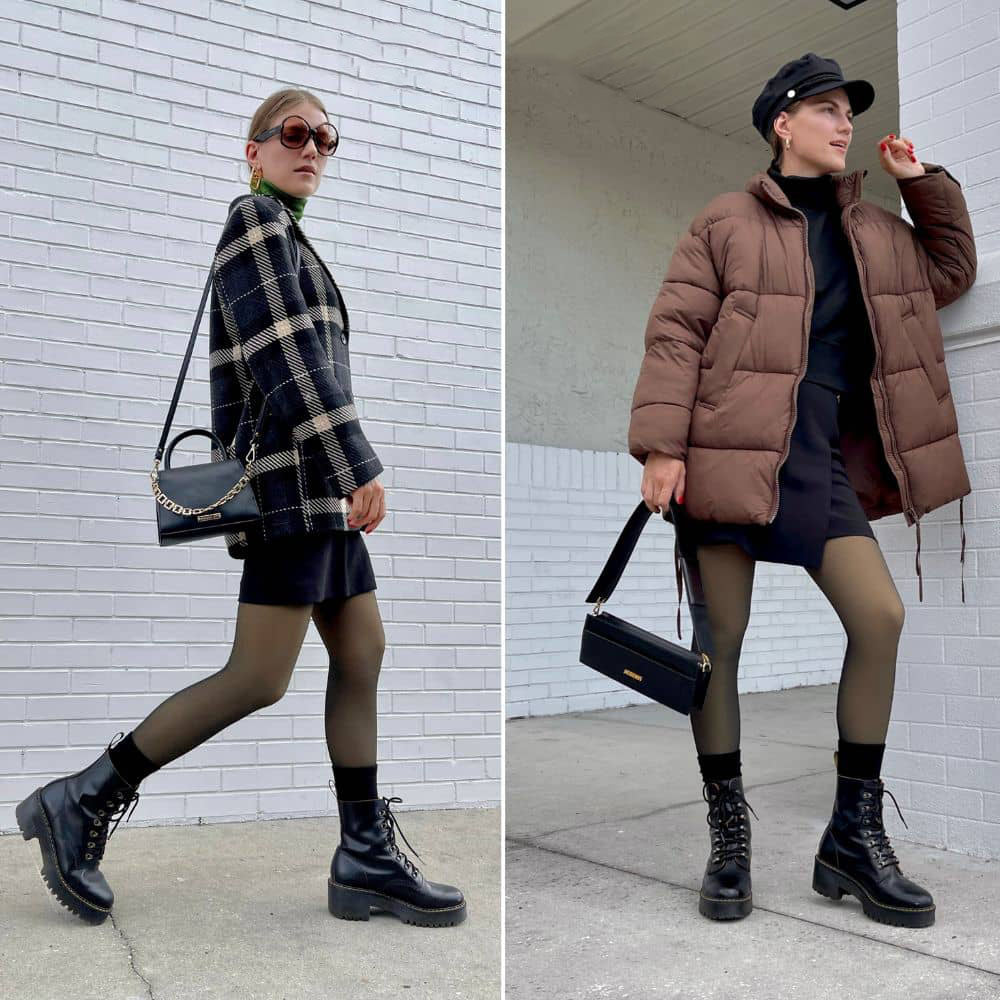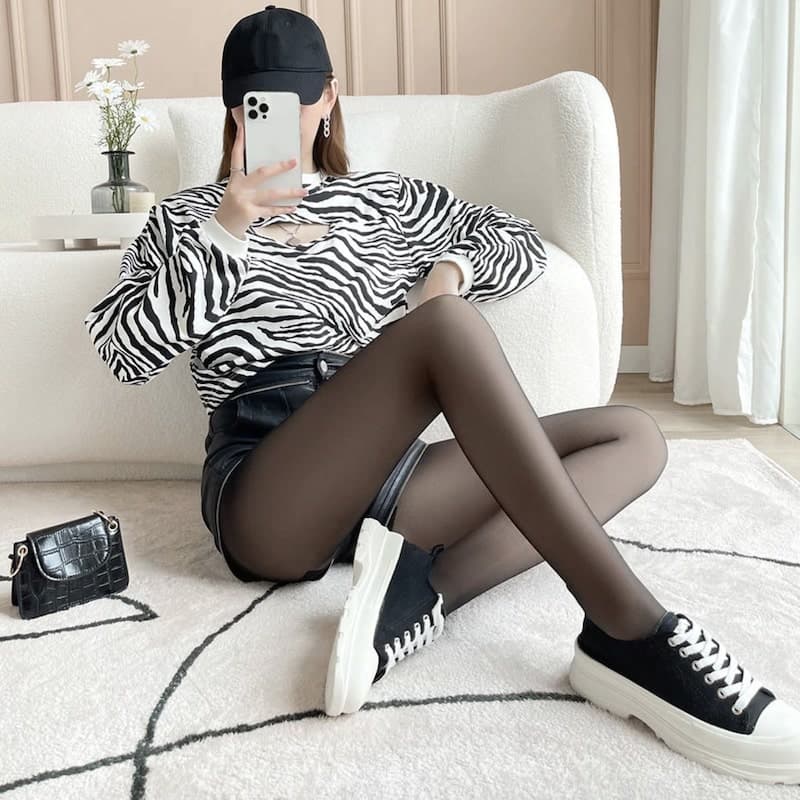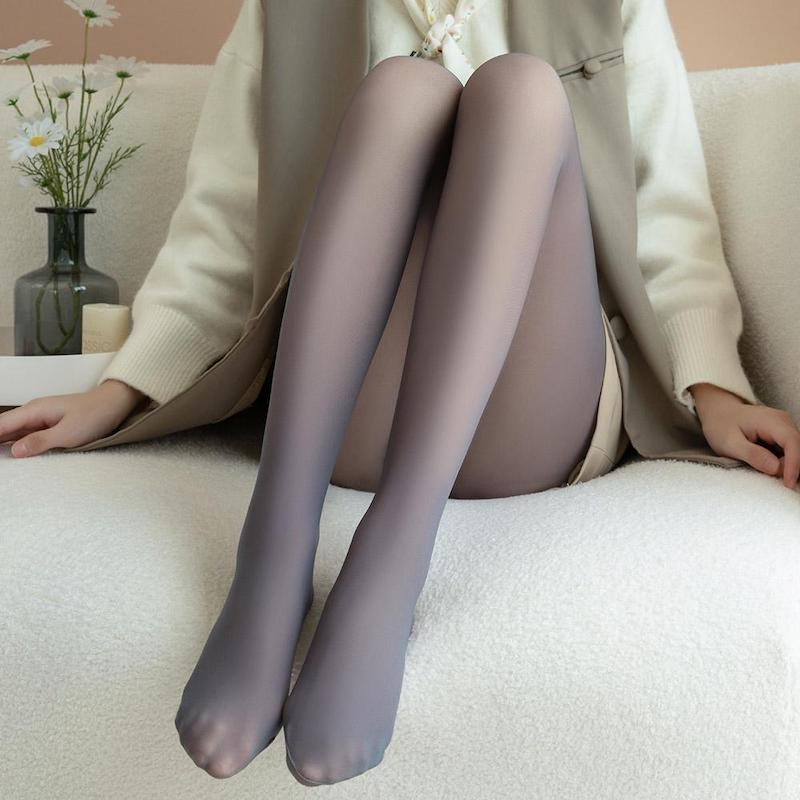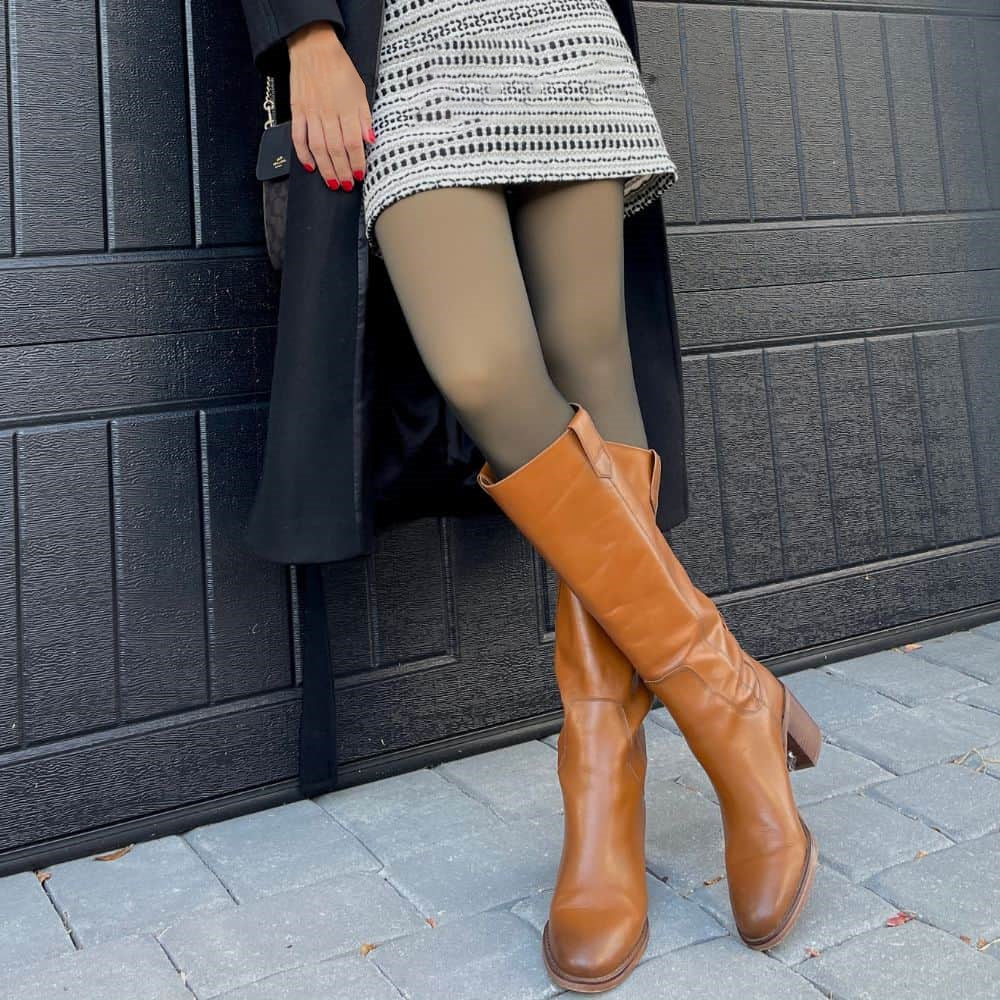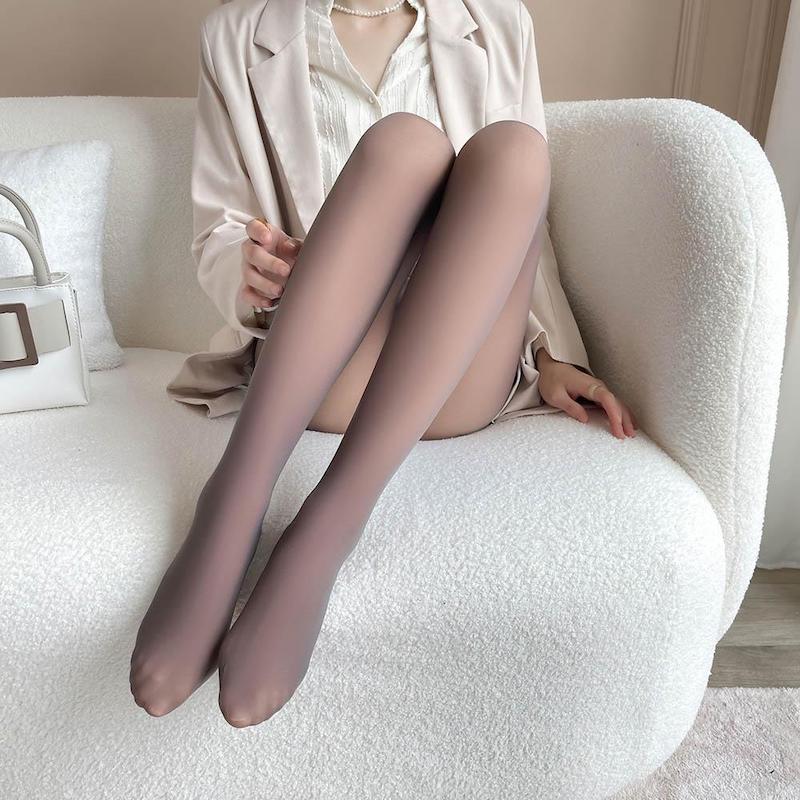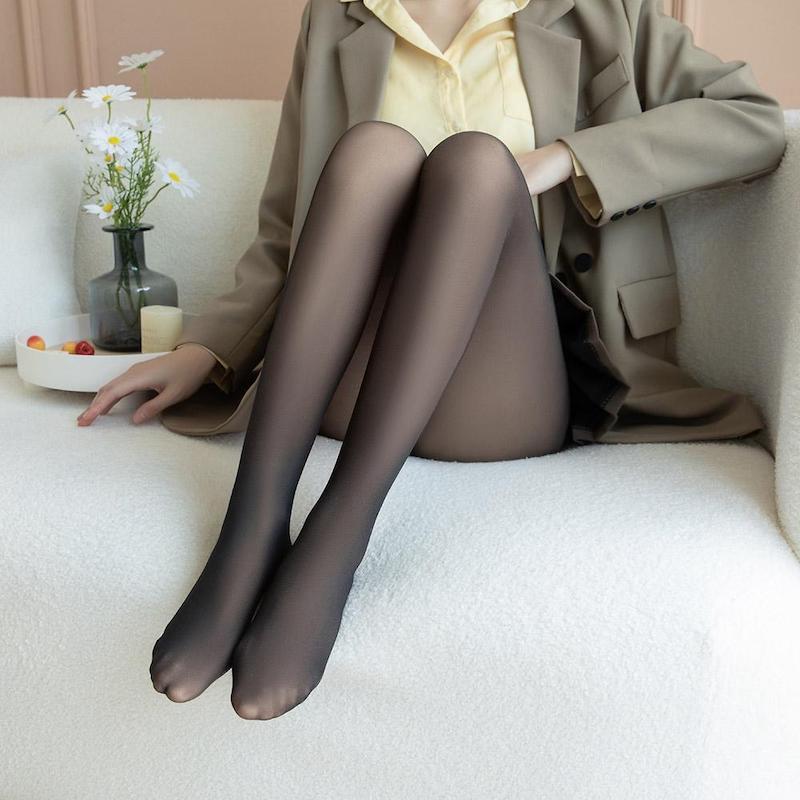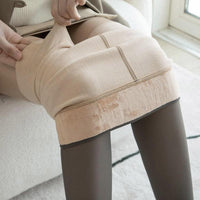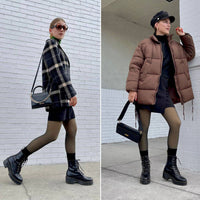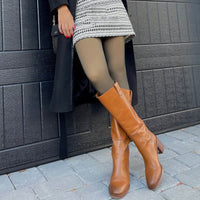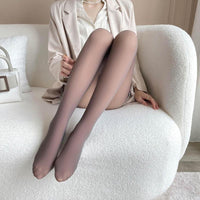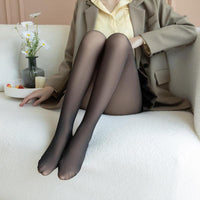 Get that Gorgeous Look, No Matter how Cold it is!
There is no need for bravery to wear tights in winter. Our
premium Upperchic Tights
not only look like your regular sheer tights, they are also
lined with warm Alpine Fleece
. They keep you extremely warm in icy temperatures and comfortable for your skin!
What makes our Upperchic Tights so Special?
✔️ Keep you cozily warm
✔️ Look like transparent, but they are not
✔️ Resistant to running stitches, tears, holes
✔️ Extremely stretchy material to fit all sizes
✔️ Easily washable at 86°F (30°C)
More Skin Tones available soon 🤎
Wear whatever You want, whenever You want
You don't have to suffer anymore! The elegant look goes perfectly with
dresses, skirts and also boots or high heels
. The high-quality 
Alpine Fleece
 inside keeps you comfy and warm for icy temperatures of up to 5°F!
Shaping & Slimming.
You don't want to wear baggy clothes to stay warm? Our premium Upperchic Tights 
keep your legs in shape
 and 
accentuate your curves
by
flattening your tummy
. The special push stitching on the buttocks makes your bottom look even more athletic and rounded. Definitely a
must-have
!
Always Comfy....
You can still
move flexible without any restrictions.
 The
seams are specially designed to be super-comfy
, so that they will not bother you while walking or even running. No more snags or running stitches. Now you don't have to choose between cozy and functional!
One Size Fits It All
Thanks to the
 ultra-stretchy material
, there is one universal size suitable for almost any body size. For the best comfort
, we recommend ladies that wear XL or more to grab a Plus Size

.
Currently, we ship within Australia, United States of America, Canada, Japan, New Zealand, Singapore, South Korea, Hong Kong, China, Indonesia, Philippines, Macau, Taiwan, Thailand, Saudi Arabia, United Arab Emirates, Qatar, Mexico, Argentina, Colombia, Peru and countries within the European Union.
Delivery Time: Processing Time (about 3-5 business days) + Shipping Time (about 7 - 12 business days)We are growing rapidly and will add other countries soon. Please subscribe to our newsletter if you would like to receive updates.
Free shipping on orders over $49
$4.99 shipping on orders under $49
*DUE TO COVID SHIPPING TIMES WILL BE DELAYED*
Q: How long will I receive my order?
A: Usually it will take 3-5 days to process after you placed your order. And it will take 8-15 business days to deliver. 

Q: Will I get an email confirmation with my order details?
A: Yes! We will send you an email including your order serial number as soon as your order is placed.

Q: Can I cancel my order?
A: If you request an order cancellation before we ship out the product, we will FULLY refund your payment. However, if you request an order cancellation after we ship out the product, we WILL NOT approve your request unless the product contains defects or damages. We will also need digital proofs (pictures or short videos) to initiate your return & exchange process. 

Q: How do I start a return or exchange process?
Step 1: E-mail us contact@novafit.co with your order number and name with the subject name - [Refund Request]. Please attach appropriate Digital proofs (pictures or short videos) and wait for our approval. We will ONLY accept your request regarding quality related issues.  
Step 2: We will send you an E-mail confirmation once your request is approved. We will also specify the returning address and contacts in this email for you to return your product. Please note that you will need to cover the shipping fee when you send out the item. 
Step 3: Ship your item back to us. Remember to send us an e-mail including your Original Order Number for reference purpose. 
Step 4: After we approve your request, we will send you an Confirmation E-mail and initiate your FULL refund. Normally it will take 5-7 business days to arrive at your bank account. Additionally, we will offer you a 15% off discount code as a sincere apology. 
Q: What payment methods are accepted?
A: We accept all major credit cards from any country including:
Visa, Mastercard, American Express, Dankort, Discover, Cirrus and more.

Q: Are there any additional fees I have to pay?
A: No handling/processing fees are ever charged.
Q: My order won't go through, help!
A: Please contact us contact@novafit.co immediately for the fastest support. Make sure that the billing address you entered matches that of your credit card.
Q: Oops - I put the wrong shipping address!
A: If you need to update your address, select the contact us tab and send us a message and within 24 hours of placing your order and we can change it for you.